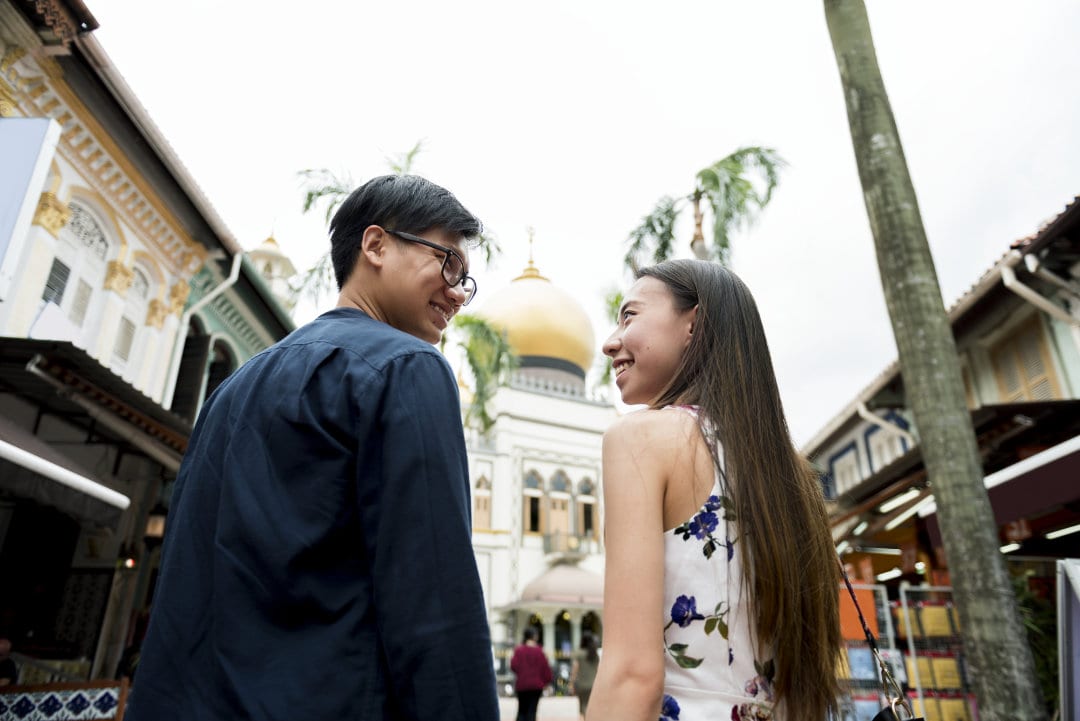 2020 is upon us. Did you know that we have 7 long weekends to look forward to this year? For all the singles out there, it is time for you to use these extended holiday periods to mingle! Make this year count by spicing it up with fun activities, and challenge yourself with things you've never done before, or places you've yet to visit.
Time to mark your calendar! With the following cheat sheet, you can now start your homework and surprise your date with the perfect date experience for 2020. Fabrique Love shares some exciting ideas to back you up in your planning!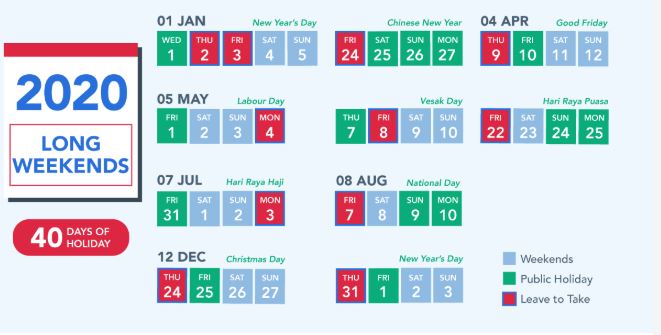 Source: Website
Explore the Rural Part of Singapore

Source: Website

How great is it to escape from the hectic life of an urban dweller and explore the rural part of Singapore? Coney Island offers a raw and untouched rural landscape that can be seen nowhere else in the mainland.

There are plenty of activities you can do in Coney Island. From cycling along the island's main path that is about 2 hours long, to exploring the various beaches on the island, a trip to Coney Island is perfect for those into exploring the great outdoors. Read more on this guide to find out the other activities you can do in Coney Island.

Located on a small island off Punggol, this peaceful rural attraction is accessible via bus 84 from Punggol Bus Interchange. You may alight at Punggol Road End and walk towards Punggol Settlement. Once there, follow the signs which will lead you to Coney Island.
Stargazing

Stargazing, as romanticised in several famous movies, is no doubt one of the sweetest experiences you can take your date on. Watching the stars in a beautiful night sky is a splendid reminder that nothing in this world happens by chance, just like how you and your date crossed paths on this planet filled with a billion others.

The Science Centre Observatory opens its door to the public every Friday, for those who are keen on admiring a beautiful night sky. Their Observatory is known to be "one of the few in the world that is located next to the Equator", allowing astronomy enthusiasts to view constellations in both the northern and southern celestial hemispheres from this unique position.

Admission is free for those who are looking to take their date out on a starry starry night. Sessions are, however, dependent on weather. You may get the latest updates on their session openings via their website.
Disney: Magic of Animation

Source: Website

Relive your childhood as you uncover the magic behind almost a century of artistry and technological innovations that have brought to life your most beloved animated characters.

Disney: Magic of Animation makes a debut in Singapore where you get to experience the magical Disney animation throughout the years, featuring a variety of more than 500 exceptional art pieces, curated by the Walt Disney Animation Research Library.

In keeping with ArtScience Museum's ethos of presenting captivating interactive exhibitions, the show also includes projections, audio-visual displays, and alluring exhibits that transport visitors into the world of Disney's films using hands-on educational activities.

This is another wonderful opportunity to score a bonus with your date if both of you are fascinated with Disney characters. Ticket prices are ranged between S$15 and S$18 for adults.
Art Jamming

Source: Website

Escape from the hustle and bustle and immerse yourself into a wonderful world of art.

The Noteway offers a therapeutical and memorable experience for art jammers. Be free to unleash your creativity on your most valued masterpiece. Besides painting on a traditional canvas, you have a choice to paint on a plain T-shirt or tote bag. The best part about this is that you get to bring home your final art piece to remember this very special day spent with your date.

Not only is this a good way to de-stress and explore the creative side of you and your date, but it is also perfect for the both of you to engage in some quality time and enjoy some good conversations in between.
Dog Cafe

Source: Website

Awe your date with the softer and caring side of you in the company of some furball friends. This makes the perfect chill spot to get to know one another a little deeper sharing about your love for animals.

We are the Furballs (WTF) is Singapore's first dog-petting cafe. You will be able to get up close and personal to the cafe's resident dogs, from a price range of S$10.90 and S$12.50 for every 1.5 hours. Do take note that this dog cafe serves only (human) drinks. You are strictly not allowed to bring other animals to the cafe.
Watch Live Music Performance

Source: Website

Nothing beats enjoying a good musical performance with the perfect company. There are many wonderful places in Singapore where you can do so.

Esplanade, for example, lines up a series of musical performances by various artists and musical groups such as Faux Pas, Kyoto Protocol, and Whirring.

These performances are free of charge. Both you and your date will just have to find a cozy spot and bask in the great atmosphere and good vibes. You can break the awkwardness between you and your date by conversing about each other's favourite musical artists or musical instruments you are fond of playing.

Who knows? You may have coincidentally found yourself an ideal duet partner that you are looking hard for.
Bowling

Source: Website

Prepare your socks and dazzling shoes, it's bowling time! What a great opportunity to show off your best bowling moves over a friendly competition with your date.

Not an expert in bowling? Fret not! K Bowling Club is a multi-entertainment center where a whole lot of different activities await. Serenade your date with your Ed Sheeran singing voice or leave them swooning over you as you protect them against monsters in an arcade game.

K Bowling Club, located at 313 Somerset, is Singapore's first glow-in-the-dark bowling alley. This cosmic bowling alley offers an experience like never before. With great ambiance and music, your adrenaline level is sure to hit sky high whilst making your visit there a memorable one.
Conclusion
We hope this article has given you some wonderful date ideas for the long weekends in 2020, and hopefully boost your confidence in winning the heart of your special someone.
Have ideas you'd like to add on? Do share them with us!
In the meantime, do feel free to read this article if you are going on your first date and have no idea what to expect.
Should you have any enquiries about our upcoming events or dating, in particular, feel free to contact us.