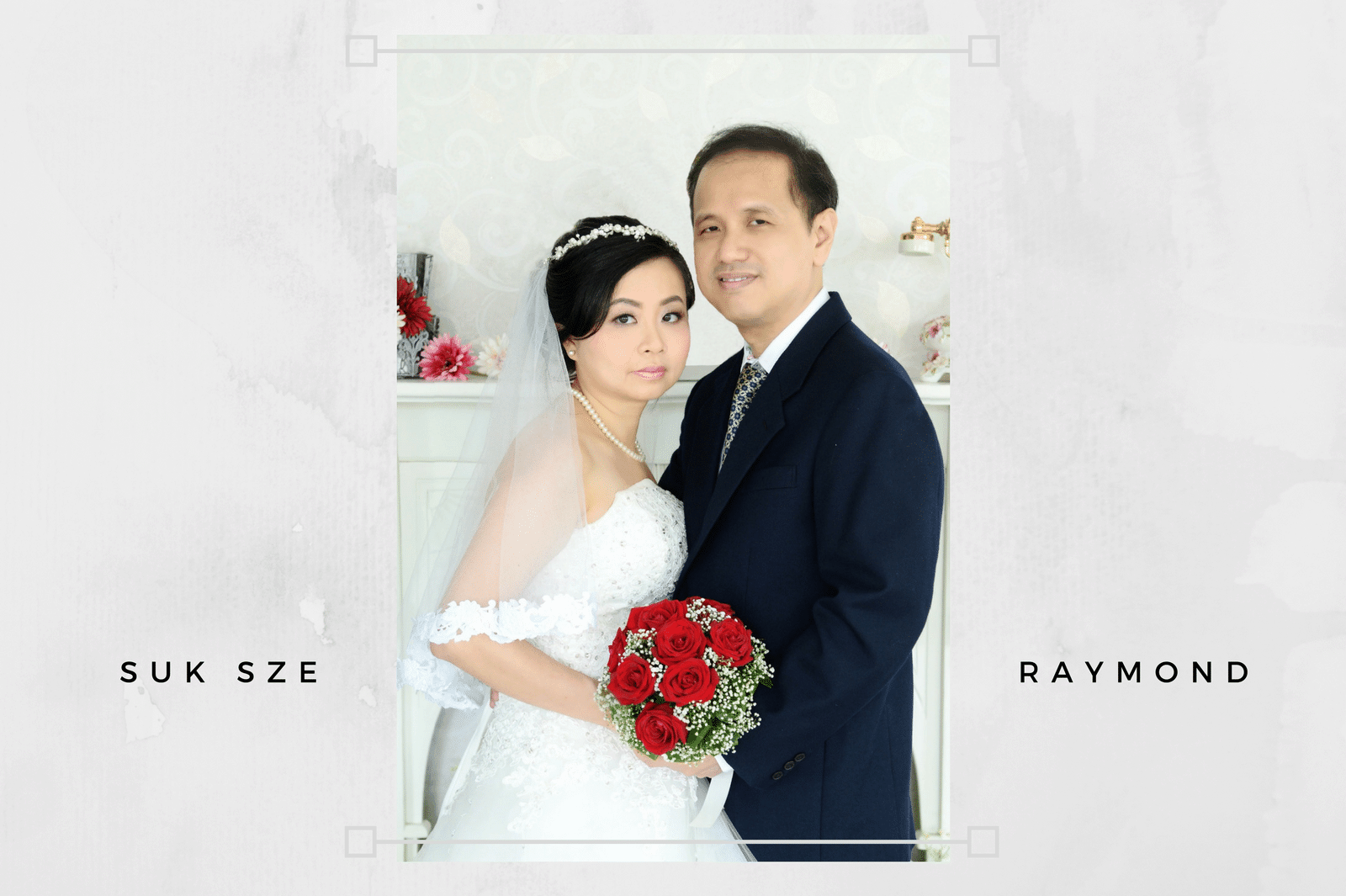 Raymond and I are very thankful to Champagne JSG (Fabrique) 1 to 1 Dating Service.
Due to my age and countless attempts to find my Mr Right, I was at the point of giving up on finding the partner of my life until a call from Champagne JSG (Fabrique). I was quite skeptical with Champage JSG (Fabrique) after numerous bad experience with other dating agencies. Champagne JSG (Fabrique) was so patient, encouraging and confident with Raymond's profile and I finally agreed to meet Raymond after nearly 3 months from the initial correspondence. It was a great meet up and we agreed to see each other after that and things went steadily from there. We met in Sep 2016 and tied the knot in May 2017.
Champagne JSG (Fabrique), Well Done and Thank You!