Welcome to Our Fabrique Family!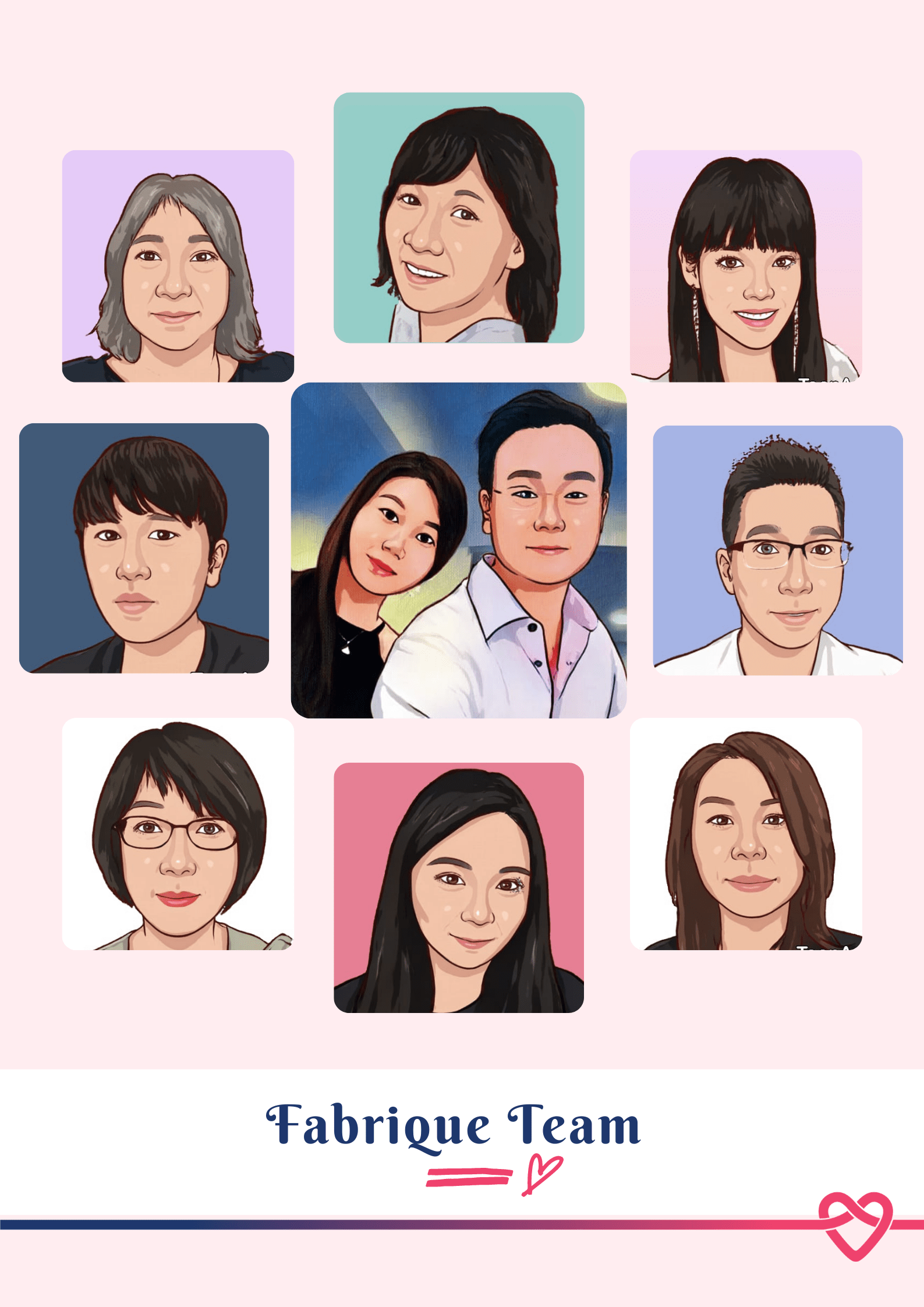 Thank you for letting us share your dating journey!
Yingying and I, together with our warm and dedicated staff, will be with you on your journey.  We're all in the photo right there, so if you need advice or just a listening ear along the way, you'll know it's someone real you're speaking to!
Now I know it's a "lifetime membership", but fret not as it won't take that long - that is if we all work together to cross the proverbial hurdles.  And since a lifetime is a long time, our doors are always open to welcome you back to share your joy over a cuppa or whisky!
And for those of you who've also signed up for our dating services, we'll be working hard to find a suitable match (after the 7-day cooling off period of course), so bear with us and do whitelist our emails and numbers (just scroll down later) so you don't miss a heartbeat!
Otherwise, in the meantime, feel free to check out our upcoming events here and be sure to use that 15% members' discount or your birthday voucher!
Our Dr Love section, is years of wisdom distilled into short concise stories and Q&A.  But if you need personal coaching, your relationship managers - or anyone of us here for that matter - are great sounding boards whether it's date ideas you want to bounce off, or deciphering some of the intricacies of your new relationship.
Remember, it's less about what we want, and more about how our significant other views us.  Empathy and positivity are key in any relationship, so stay positive and always be listening.
Cheers!
Malcolm & Ying Ying