Who We Are
As the leading dating agency with over a decade of successful matchmaking experience in Singapore, we are serious about finding you a perfect match.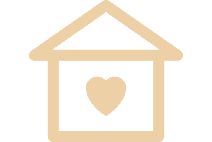 Professional Fabrique Team
Our Professional And Passionate Team Is Committed To Delivering Responsible And Distinctive Dating Services To All Who Come Through The Doors. This Includes Both Curated Dating Events For Singles That Are Thoughtfully Planned, As Well As Innovative, Evolving Personalised Matching Services.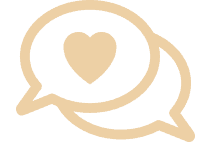 More Than Just Consultants
Brimming With Life Experience And Coming From Various Backgrounds, We See Ourselves As Someone That You Can Trust, Relate And Grow Together With As Your Love Story Unfolds. Together, We Continuously Build A Trusted Relationship That You Can Count On.
What We Do
We are a wishing well of endless possibilities. Our strength is in our ability to set you up for success, not only by matching you with suitable matches, but also to understand what makes you and your love story unique.
We provide immersive dating possibilities
We make sure that you start your dating journey on the right note and we will walk alongside as you as you follow cupid's footsteps, so that you can immerse yourself in memorable and innovative dating possibilities.
---
We care for you
We listen and we care about you most and we want to share with you our knowledge and experience, having walked countless paths.
Why We Do It
Well, we like what we do! 
Most of us here at Fabrique have gone through what you are about to experience in more ways than you can imagine.
We understand the hopes, the anxiety and the expectations going into each event or date.  That's why we pour our best effort into ensuring the quality of the date and event experience – they are crucial to the blossoming of love and attraction.