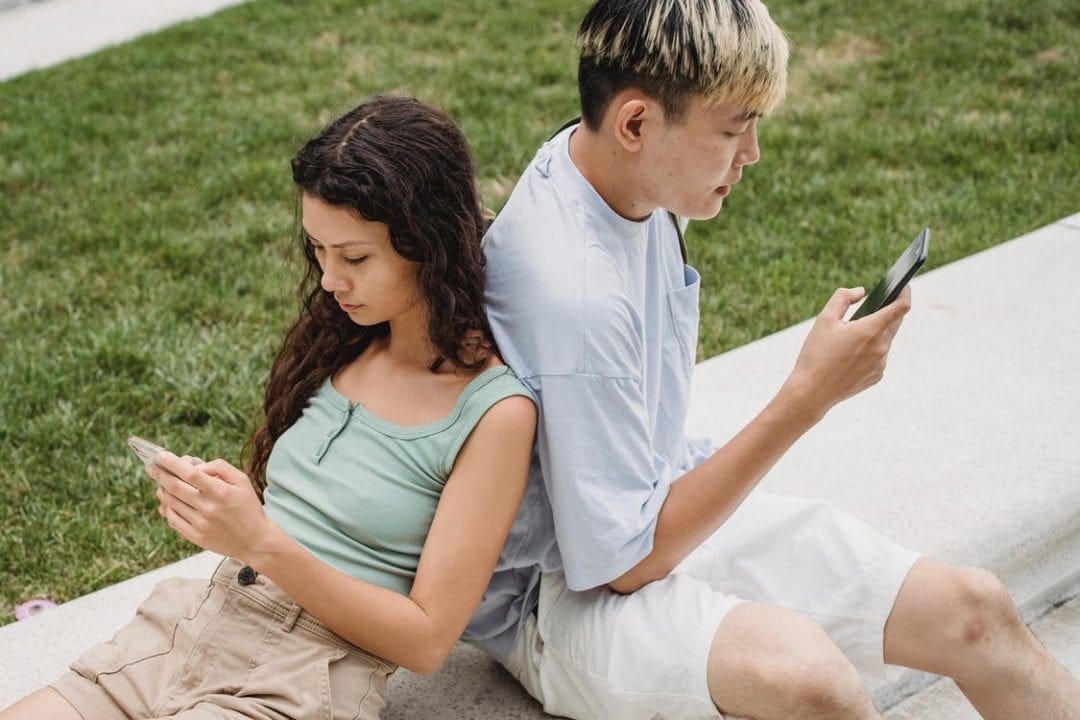 You never quite know what to expect when online dating in the 21st century.
Ever since social distancing has become part of our new normal, more Singaporeans are now online dating in hopes of maintaining their romantic relationships and building new social relationships in times of isolation.
Ever since the first dating website was created in 1995, online dating has since evolved to dating apps with video chats and Zoom virtual dates taking over.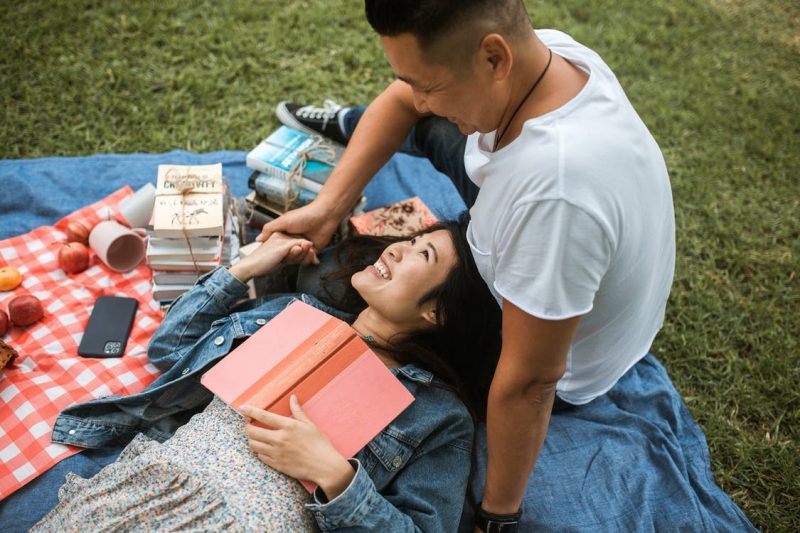 While online dating has made it much easier for us to meet more people with less time, it also comes with its fair share of problems.
Like, ask anyone who has been on a dating app and they are bound to share some funny and wacky experiences—we have gathered a list of our own to share the 10 types of you are likely to meet while online dating in Singapore!
The Know-It-All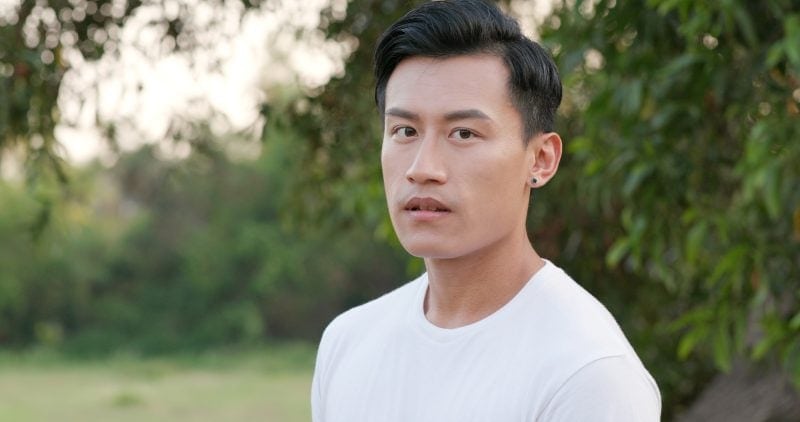 This guy is an egomaniac who can't stop talking about himself. His pictures are all him dressed to the nines or working out at the gym, and he isn't shy about letting you know all about how HIS day went and what HE ate for dinner.
He will probably end up interrupting you midway in your conversations to share HIS opinions, and little effort is spent trying to get to know you better.
Advice: it can be difficult to build a meaningful connection with someone who is self-absorbed and doesn't bother trying to get to know you better. It's either you talk things out or cut your losses then and there.
The Too-Good-To-Be-True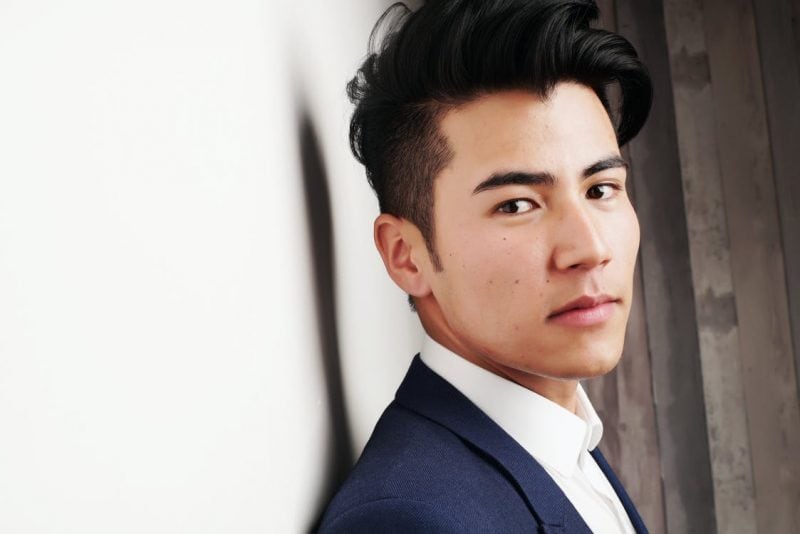 This guy doesn't look and feel like he is from planet Earth: he has the perfect height, hair, body, smile, skin and a self-made entrepreneur who happens to love dogs and donating to charity?
He looks really good on paper (and on the app) and you feel somewhat out of his league even though he swiped right on you. Everyone has flaws but it's hard to figure out his—perhaps he is only showing you his best side in hopes that you stay attracted to him.
Advice: being vulnerable is a good sign—instead of simply falling based on good looks or physique, spend a little more time getting to know him better before you decide your next move.
The Zero-Commitment Dude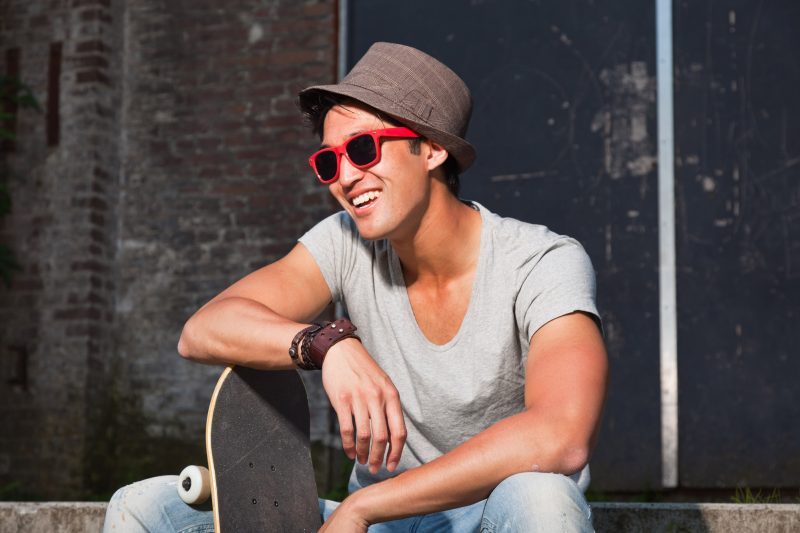 You have found someone who strikes your interest and can see yourself dating him in a serious relationship. Unfortunately, this guy isn't up for anything serious—all he wants is to have some fun!
You might notice him starting to slowly back off the moment you mention anything about getting together, and he might be super interested in you one day and super distant the next. He knows when to say the right thing at the right time, except that he ends up running far away when you want to talk about the status of your connection.
Advice: As much as you might enjoy spending time with this guy, he must be emotionally available to you as well. If they let you know that they wish to keep their options open, it is okay to let go and move on as well.
The Wanderlust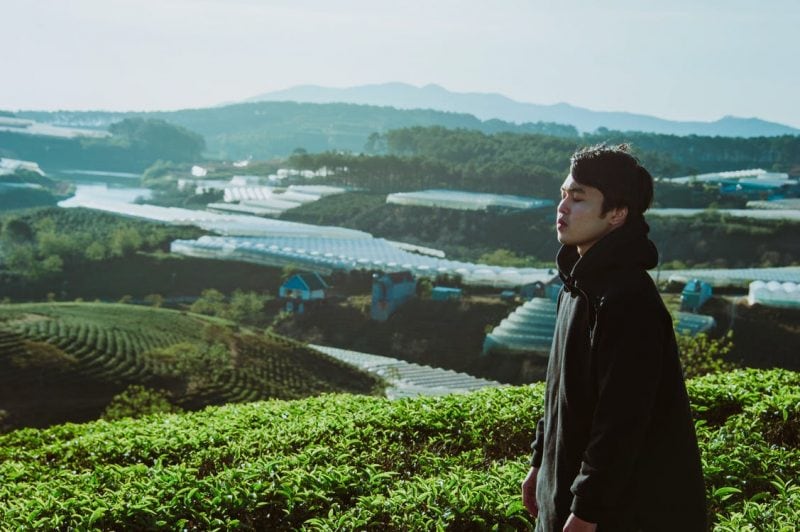 This is the guy who has been around the world several times and has tons of experience backpacking around Europe, skydiving in New Zealand and conquered some mountain in Asia.
While he might have tons of interesting stories to share during dinner dates and he's fun to talk to, he is constantly talking about his time overseas, making you wonder if he will ever be happy being in a relationship in Singapore.
Advice: Make sure that the conversation goes both ways, and if you are somewhat of a travel person yourself, this could end up going somewhere amazing!
The Clingy One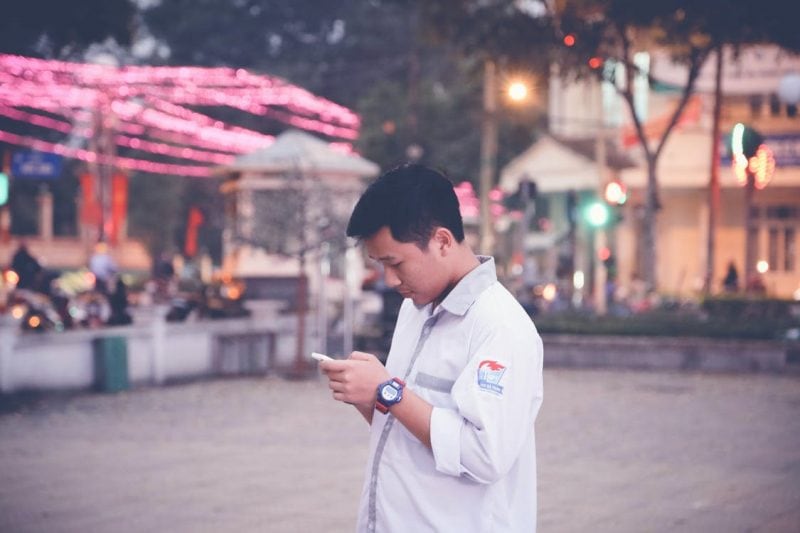 If your date is starting to become jealous and possessive after just 2 and a half days of knowing him, it's a clear sign he is this guy.
He moves a little too fast to your liking and spams you with texts if you don't reply after five minutes. If you drop any hints of your lack of interest, he might end up pestering you even more and in extreme cases, turn slightly aggressive.
Advice: If he says that you are the one on the 3rd or 4th date, this could be a red flag to take note of. It is okay to expect some personal space from the person you are talking to online and boundaries should be respected.
The One Who Just Broke Up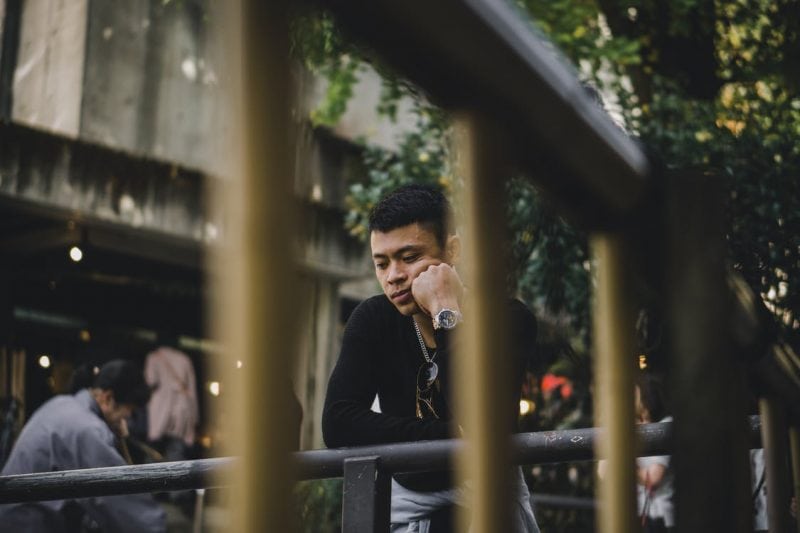 This guy has just gotten off a toxic 5-year relationship and is trying to use online dating to get some sort of validation, or maybe even to make his ex-girlfriend jealous.
To put things bluntly—there's a high chance that he is using whoever he is talking to as a rebound in hopes that you will make him feel better when what he needs is time and space to heal his wounds before jumping into a new commitment.
Advice: Yes, there's nothing wrong with online dating after a breakup, but if the intentions are coming from the wrong place, it is hard to build a successful connection. Thinking you can fill the empty void in someone else is also a wrong move.
The Overly-Emotional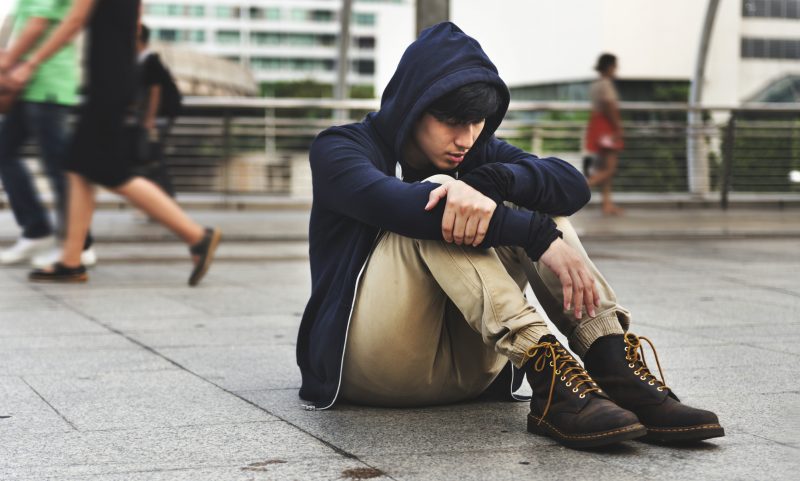 This guy has had it rough in his past relationships which have given him major trust issues that he can't seem to get over and is counting on you to give him some free therapy sessions.
He holds A LOT of emotional baggage that is starting to seep into your mood and conversations with him are starting to get draining.
Advice: If someone is too busy hurting from their past that they have got impossible walls or barriers to go over, they might not have the capacity to fully embrace a new connection.
The One Who Tries Too Hard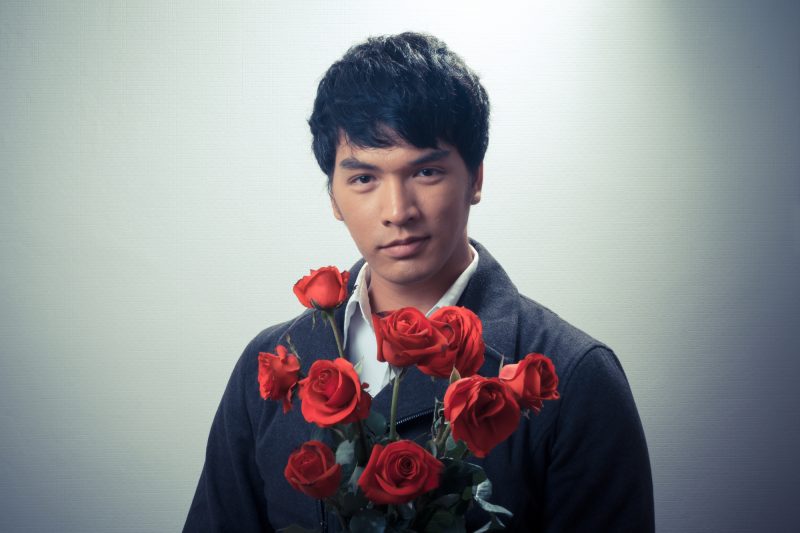 Not to say that nice guys finish last, but this is the guy who tries way too hard to say what you want to hear and showers you with compliments at every chance he gets.
Not every guy you talk to on dating apps in Singapore has an ulterior motive, but he is far too agreeable and eager to please that it comes off as desperation and textbooky.
Advice: Love bombing can be a sign that he is trying to win your trust and affection to get something out of you, so just be more mindful before rushing into anything.
The Bad Conversationalist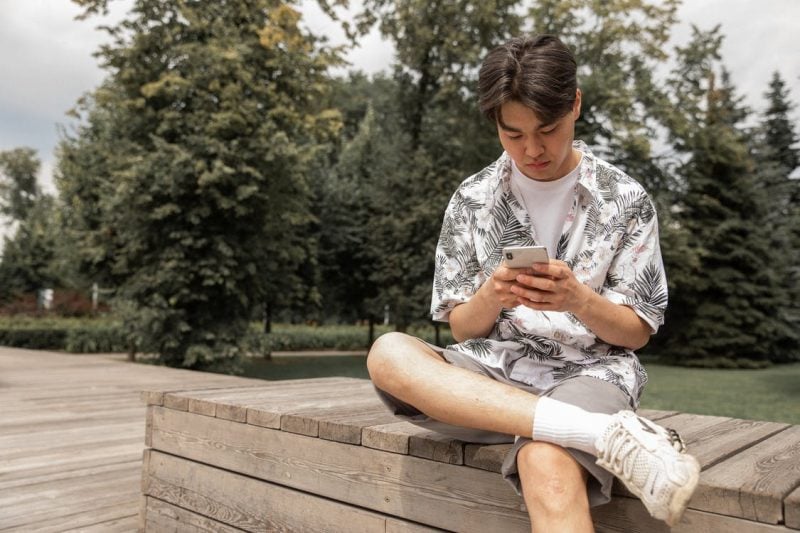 It's a little hard to hold a conversation with this one—all he says is "WYD" or one-word replies that makes him come off as stiff, boring and disinterested.
He might also try to crack a couple of jokes which aren't funny (because "girls like humour right?") or give replies that look like it was copy and pasted somewhere from Google.
Advice: If he has good intentions and you can feel like he is trying his best, give him a chance and let him surprise you in his own way!
The One With High Expectations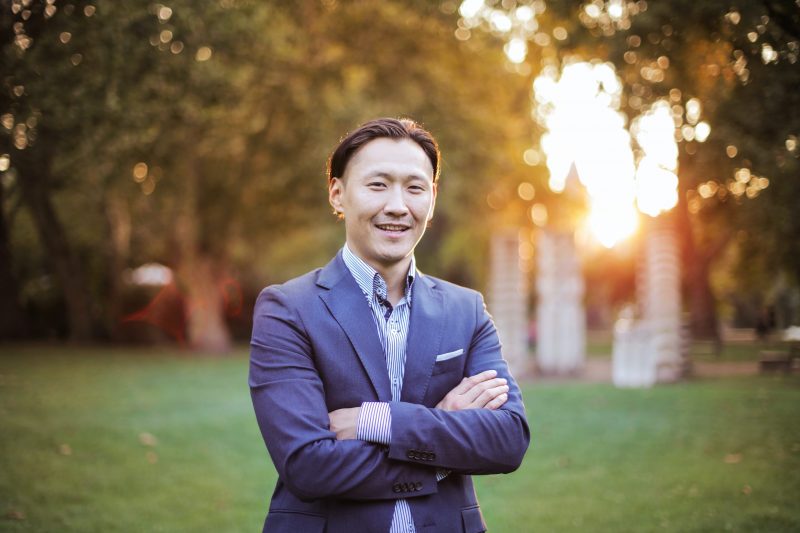 This guy has been roaming around the online dating scene for a while now and he knows exactly what he wants in a relationship and what qualities his partner should have.
He probably is quite a successful man himself, or perhaps simply pressured by his parents to get married or BTO ASAP, but his expectations are way too high for anyone (except maybe an A-list celebrity) to meet. All he wants is to fast forward the entire dating process and get on with it.
Advice: There's nothing wrong with being clear on what you want, but not if you start the conversation with: "How many kids do you want?" If someone is giving you a long checklist of things that they want in you instead of embracing your flaws, you might want to reconsider the connection.
The Creep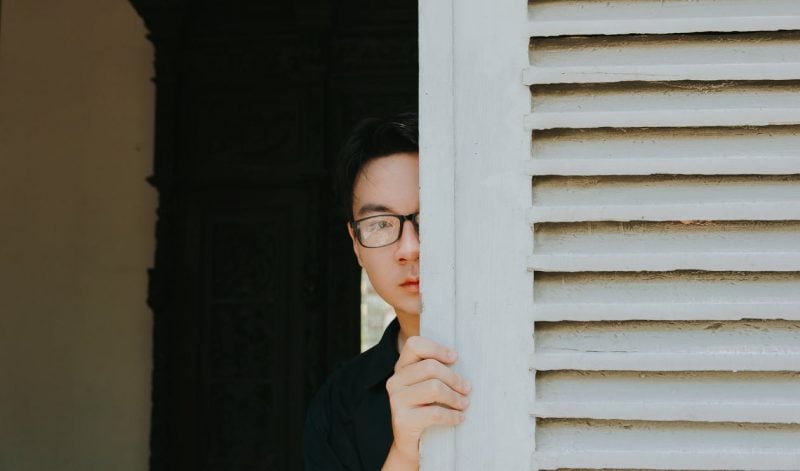 There's always a creep lurking around somewhere on dating apps, and this is the one who seems fishy and sends you potential serial killer vibes from the first couple of messages.
He might not be sharing as much personal information with you while knowing your friends' names, Starbucks drink order and schedule a little too well.
Advice: Always trust your gut intuition—if anyone makes you feel uncomfortable, steer clear.
The Right One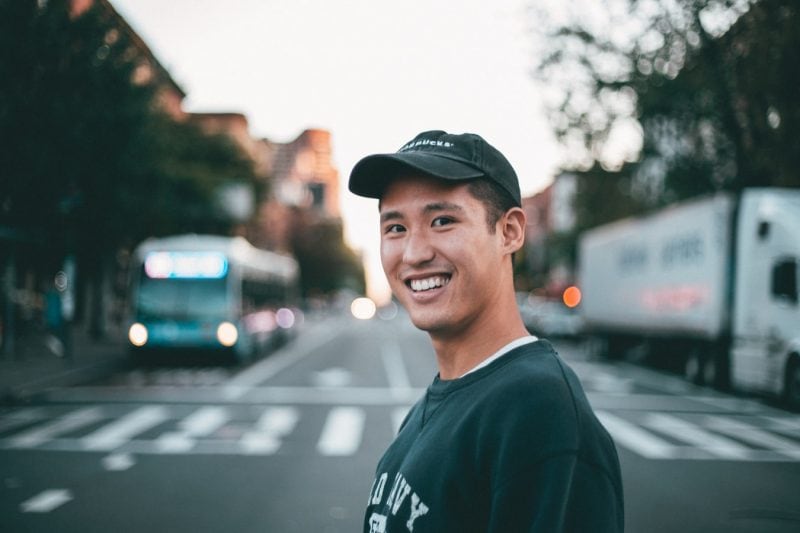 Alas, the rare gem that we have been waiting for! This guy is a pure sweetheart that is charming but not overly arrogant, communicates eloquently and knows how to make you laugh; and most importantly shares great chemistry with you!
He may not be the most good looking chap in the world, but he sure has the best vibes out of all of them. He also makes it clear that he understands that relationships require sincerity, commitment and is realistic in his expectations.
Advice: This one's a keeper!
Find the Right One With Fabrique Love
Of course, fitting all the guys into a specific type and stereotyping them before getting to know something on a deeper level can make you miss out on a possible lifelong connection.
As psychology experts reveal, personal growth and sharing complementary values with someone are all better predictors of relationship success.
Most importantly, be honest and clear about what you want and be open to meeting new people, even if they aren't your ideal "type".
Just like how you'll probably meet The Zero Commitment Dude and The Know-It-All while online dating in Singapore, chances are you will meet someone decent and eventually meet The Right One!
And if you need a little help along the way, the Fabrique Love team can swoop in to get you on the right track! At the heart of our personalised dating services are your best interests in mind that go beyond dating app algorithms.
Going above and beyond what traditional dating apps offer—our relationship managers are there to act as your best confidante and advise you on matters including conversation tips, dating behaviour and where to go for an awesome first date!
Joining the Fabrique Lifetime membership entitles you to a profiling session with our expert dating consultants, exclusive invitations and discounts to participate in our curated dating events and instantly enters you into our database for matching.
We'll help you find The Right One while nurturing you to be The Right One as well. Contact us to learn more today.
Featured Image by Samson Katt from Pexels