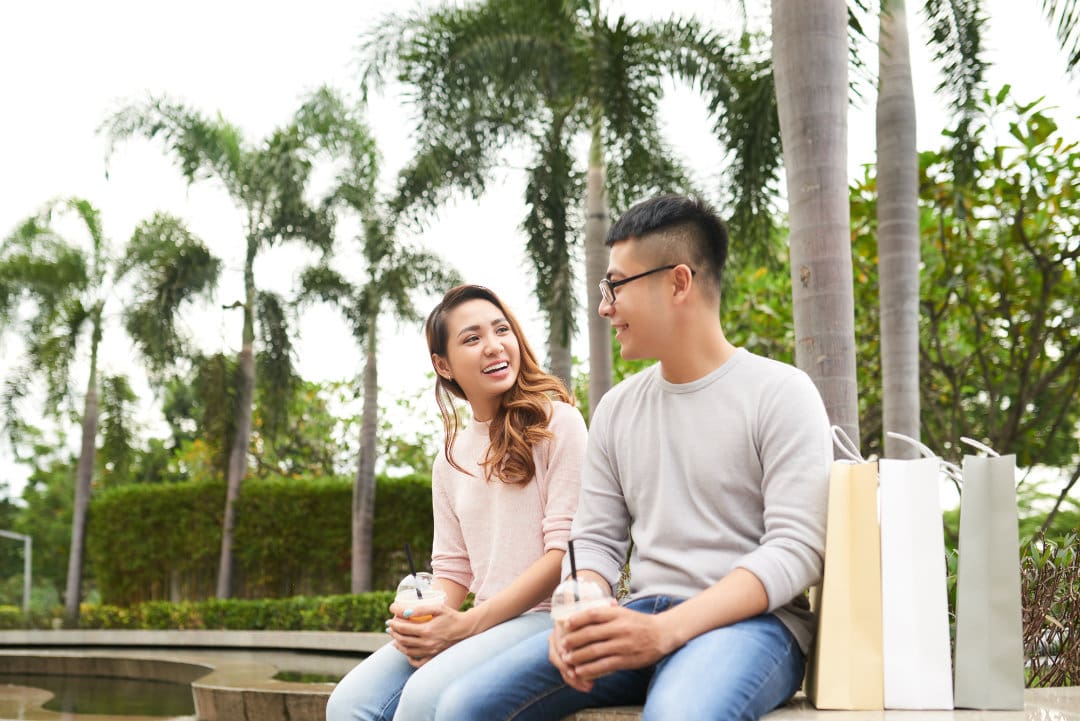 Going on a first date can be nerve-racking – not only is leaving a good impression on your date a challenge, coming out with first date ideas can be equally tough as well.
Thankfully, we can fall back on four-letters to help steer us in the right direction – the MBTI personality test – also known as the Myers-Briggs Personality Type Indicator, is a test designed in the 1940s by Katherine Cook Briggs and Isabel Briggs Myers that can perhaps shed some light on what someone might enjoy on a first date.
More than 88% of Fortune 500 companies have used the test to support both employers and employees to better understand their teammates and improve productivity; and even universities and the military have found it useful in identifying an individual's strengths, motivations, perceptions, and preferences.
With limited characters on social media – a good handful of people are announcing their MBTI personality types on their online dating profile as well, using it to make an impression and share some insight into who they are at their core.
Taken by over 240 million people worldwide, the MBTI test determines your personality type based on four opposite factors: Extraversion (E) or Introversion (I), Sensing (S) or Intuition (N), Thinking (T) or Feeling (F), and Judging (J) or Perceiving (P) – and places you within one of the 16, four-letter codes.
If you already know your personality type, then perfect. Listed down below are some first date ideas that you can put to the test and set up the perfect environment for love to bloom!
ISFP: Go on a Hike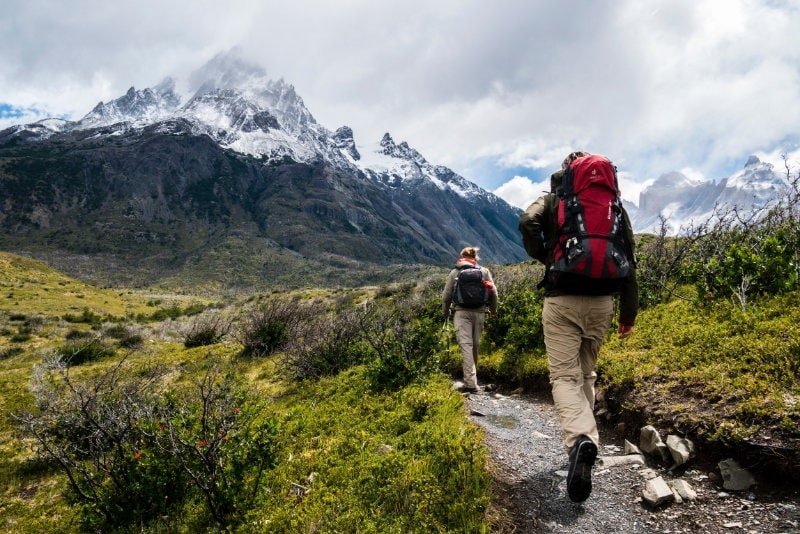 Source: Toomas Tartes on Unsplash
Gentle and observant in nature, ISFPs love discovering the world and being one with nature, so plan a spontaneous outdoor trip to climb Bukit Timah Hill or trek The Southern Ridges – a 10-kilometre trail that connects four beautiful nature parks and a nature reserve, giving you plenty of time to hold a conversation amidst the backdrop of picturesque views across Singapore.
It's no wonder why any nature enthusiast will love this place – people love how the design and architecture are perfectly juxtaposed with the flora and fauna.
ISTP: Mini-Golf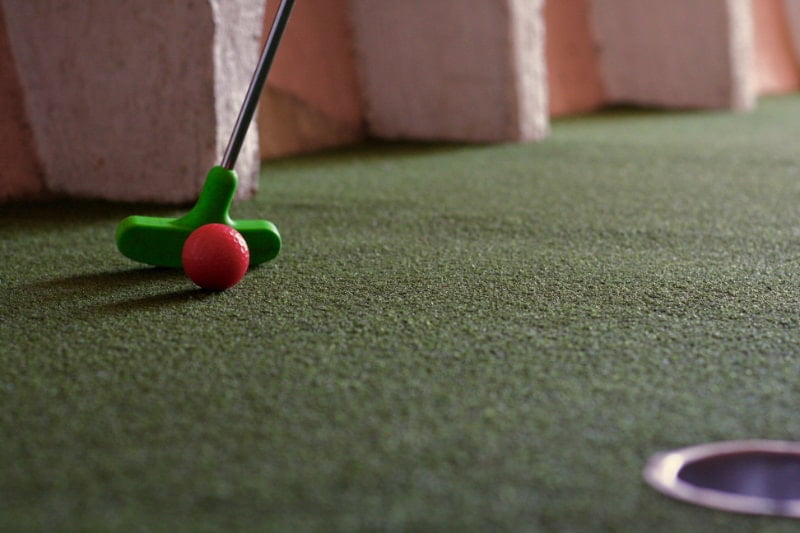 Source: Kayla Farmer on Unsplash
ISTPs aren't afraid to go hands-on and thrive outdoors – so it seems like a typical movie date isn't going to make the cut.
Shy at first, they are super fun people to hang out with once they open up – so bring them to Holey Moley instead – a mini-golf course boasting 27 holes inspired by shows such as Game of Thrones, The Wizard of Oz and Alice in Wonderland. This place also offers a delectable menu of food and drinks, which you will need to keep both of you well-fuelled for the night ahead.
Although some customers might argue that it isn't the cheapest place to have fun, none of them can deny the elaborate set-up and exciting details put into the course that makes for a unique experience. Can we also mention this couple that did their pre-wedding photoshoot here?
ISTJ: Head to a Museum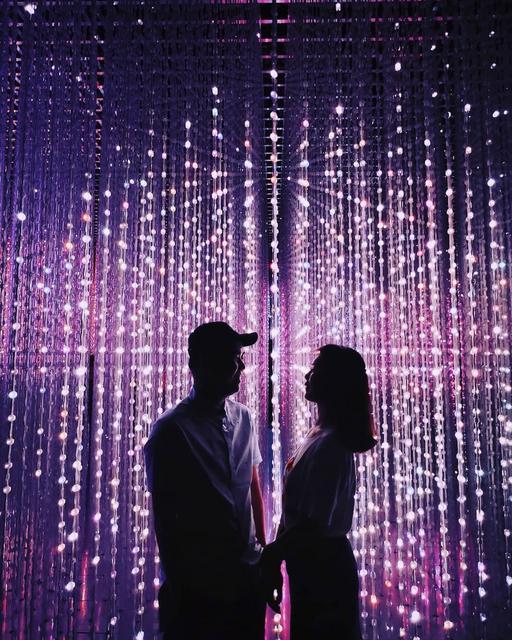 Source: @artsciencemuseumsg (Instagram)
Very practical and logical people, ISTJs can often come across as somewhat old-fashioned and traditional, but they love anything that involves learning a thing or two.
In that case, how bout' a trip to the ArtScience Museum at Marina Bay Sands? They are always bringing in new exhibitions with interactive and immersive experiences that are sure to keep the two of you talking long after it's over – these types are the ones that appreciate even the littlest things, so make every second count!
ISFJ: Dinner (and Some Wine)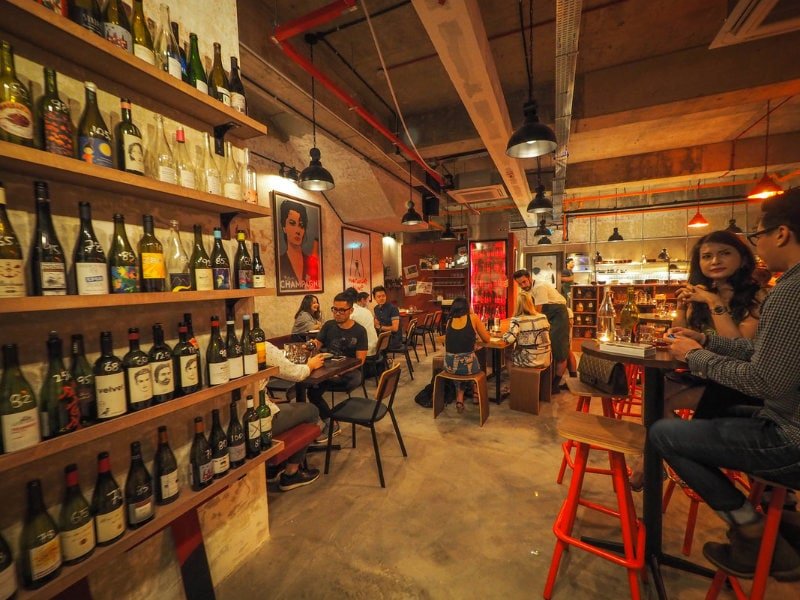 Source: RVLT
ISFJs are warm people who enjoy simply engaging with the people around them wholeheartedly. And what better way to bond over some good food and wine?
For just the right mix of everything, RVLT has got you covered. This wine bar situated in Clarke Quay has come up with a food and wine program that is sure to keep your heart and stomach full, with no awkward silences in- between. It seems like most customers would agree!
INFJ: Ice-Cream Date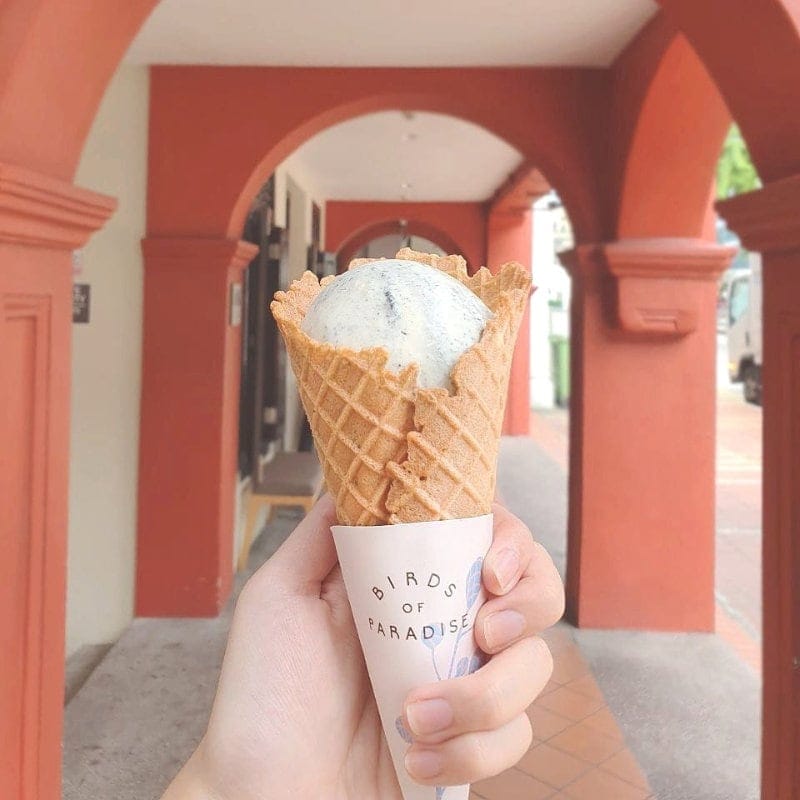 Source: Birds of Paradise Facebook
INFJs value a deep connection with whoever they are with, so simply spending time together and having a meaningful conversation can make them feel right at home.
Sparks are sure to fly when you bring them to Birds of Paradise, an ice-cream parlour that has garnered tons of reviews; with crowd-favourites such as Lychee with Raspberry and White Chrysanthemum that comes in a fragrant thyme cone – bond over shared dreams and fears and see where it brings you!
INFP: Stargaze Under the Night Sky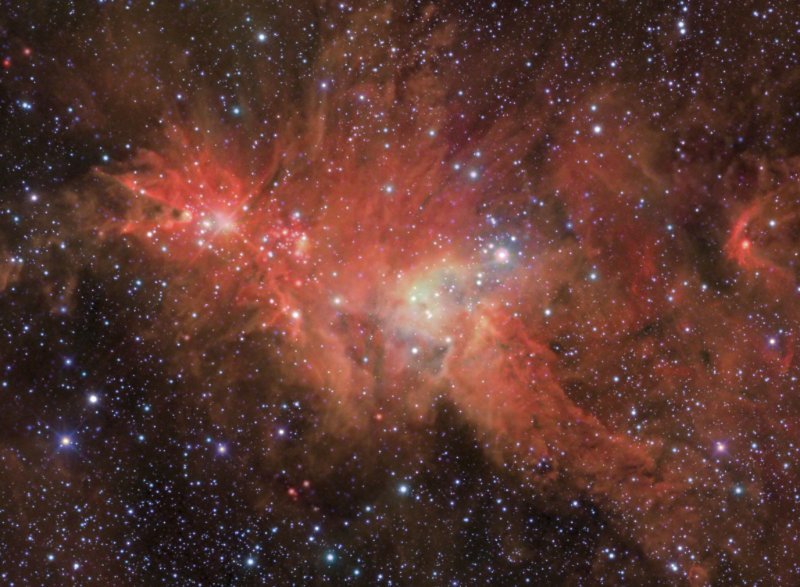 Source: Flickr
INFPs are creative and naturally curious people – so a first date at the Science Centre is sure to satisfy their inquisitive side to the bigger questions of the world.
The Omni-theatre hosts live planetarium shows that are sure to tickle any INFPs fancy, and the Science Centre Observatory has guided stargazing sessions for both of you to marvel over stars, planets, and constellations for a truly magical date under the night sky.
With a huge seamless screen that "wraps" around you, it's no wonder that customers are so blown away by the realism of it all.
INTP: Comedy Night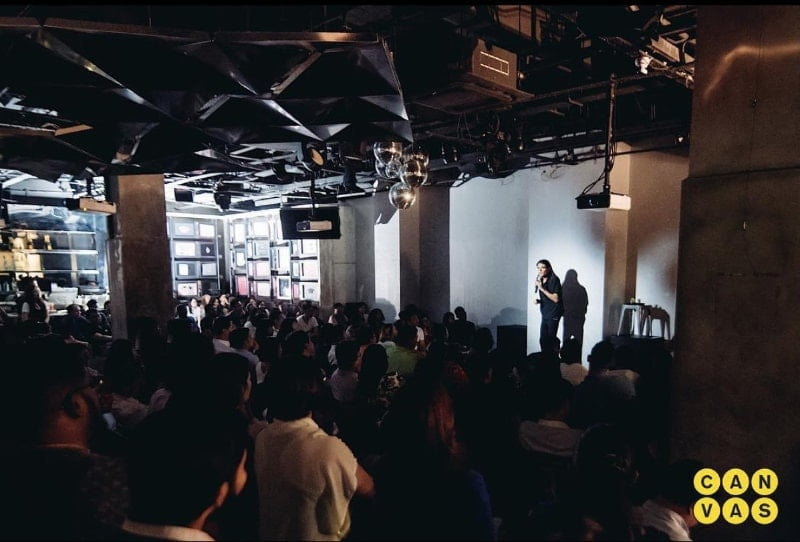 Source: @comedyatcanvas (Instagram)
INTPs are objective and analytical people – with a witty sense of humour to boot.
Being deeply intellectual beings, they are often shy at first – so bring them to comedy night to help loosen things up and make room for deeper conversations to happen after. With the help of Singapore's number one drag queen of comedy, Kumar, you aren't leaving without feeling cramps in your stomach from all the laughing.
Happening on most weeks at Canvas Singapore, The Kumar Show is held at an unpretentious venue that radiates good vibes.
INTJ: Escape Room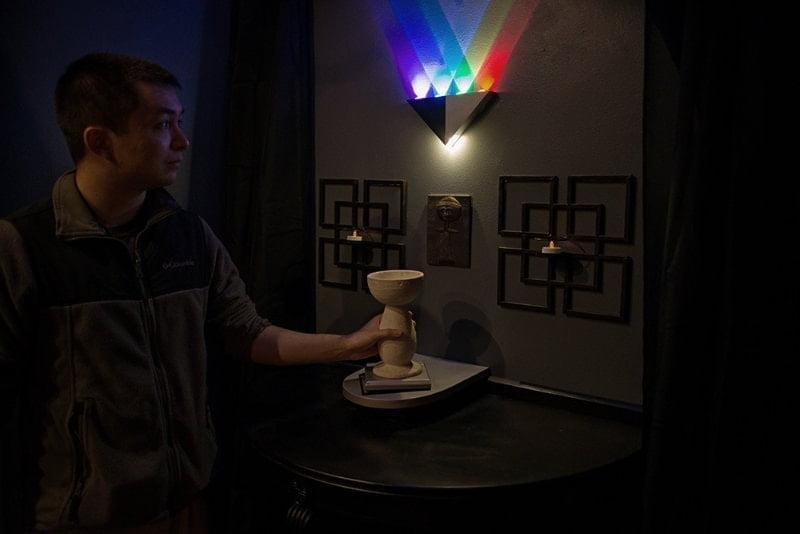 Source: Wikipedia
INTJs are logical people who like to put their problem-solving skills to the test – so get them to team up with you and put on your thinking caps as you solve your way out of an escape room.
Lost SG offers 5 exciting games, with varying difficulties and storylines to keep anyone on their toes – both will want to come back again, just like many others have!
ESTP: A House Party
The entrepreneurial bunch of the lot, ESTPs are social butterflies that love to mingle, so invite them to a party with all your friends and watch them shine in their element!
They love surprises too, so don't tell them what you have planned till the last minute – you can even bring them to hidden gems such as Bitters & Love and The Spiffy Dagger – two speakeasies with good vibes and friendly bartenders who know just how to whip up the perfect tipple to represent your date's free-spirit.
ESTJ: Game of Darts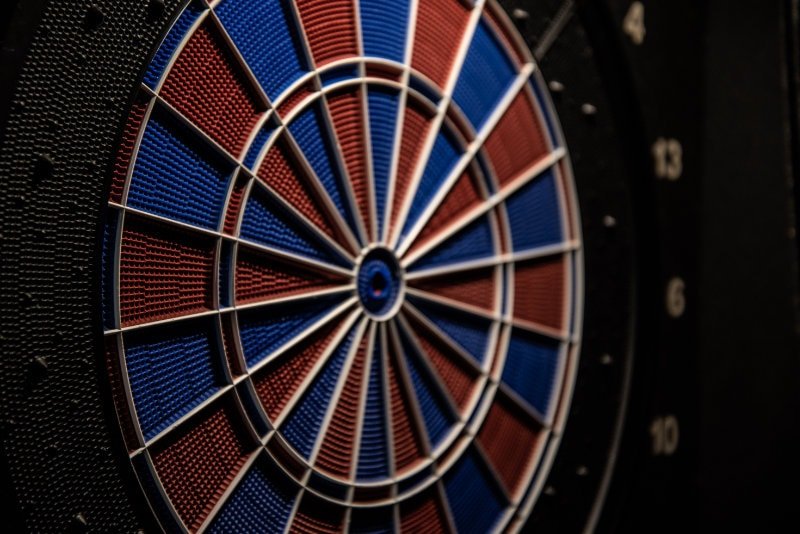 Source: Sven Mieke on Unsplash
ESTJs are assertive, adaptable, and decisive people who like to partake in competitive social environments – so challenging them to a game of darts at Good Cheers 2 is sure to get them looking forward to your first date – just be prepared to put up a good fight as they aren't about to let you win so easily!
This spacious bar also serves up some delicious and affordable grub, as well as an extensive menu of drinks such as premium Sapporo beer – guaranteed to have everyone in high spirits.
ESFP: Karaoke

Source: Koshidaka Singapore
ESFPs are full of energy wherever they go. They are natural-born entertainers, so invite them to a karaoke session for the two of you to sing your hearts out and watch them take the spotlight.
Karaoke Manekineko offers the most pocket-friendly prices, with promotions that go as low as $3 per hour at selected outlets and timings – customers love their wide selection of snacks and beverages, as well as the impressive sound system and variety of song choices.
ESFJ: A Live Show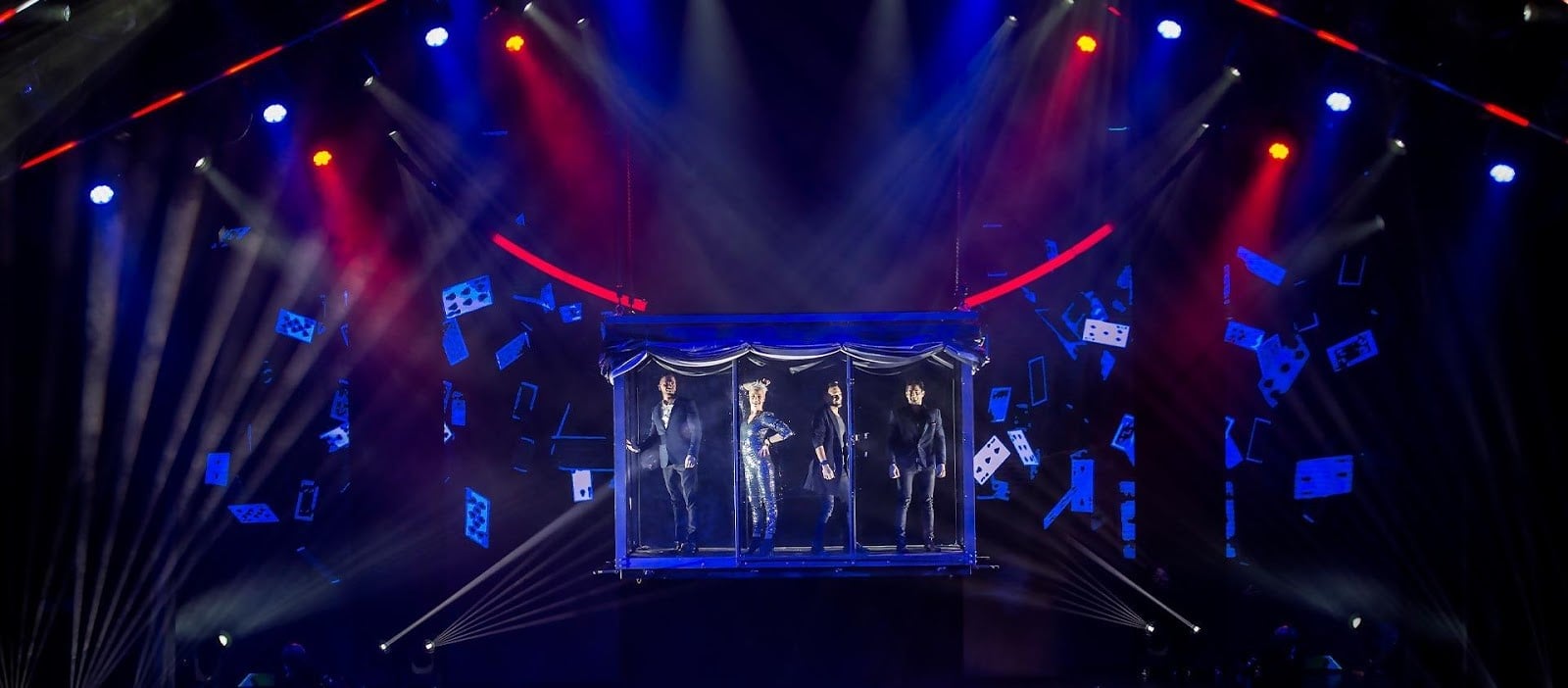 Source: Marina Bay Sands Singapore
ESFJs love to be productive, and have a larger-than-life personality, which is why these super-social individuals are guaranteed to enjoy being in a high-energy environment such as a live show!
Are any recent events happening? There's a high chance that your ESFJ date wants to be there. The Sands Theatre presents some of the most immersive and engaging shows on the island, including the Now You See Me Live show – featuring some of the top illusionists from around the world for a mesmerizing first date.
ENFP: Art Jam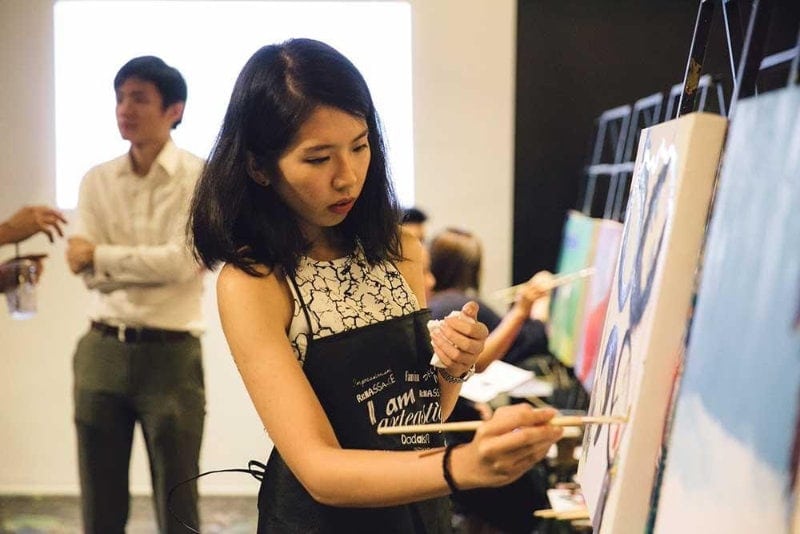 Source: Arteastiq
If you are looking for someone extremely imaginative, insightful, and caring, look no further.
ENFPs are excellent communicators with a knack for creative projects – so treat them to an art jam session at Arteastiq and set your inner Picasso alight, with a paintbrush in one hand and gourmet tea in the other. Word has it that the Iced Lychee Tea is the one to go for.
ENFJ: Volunteer at an Animal Shelter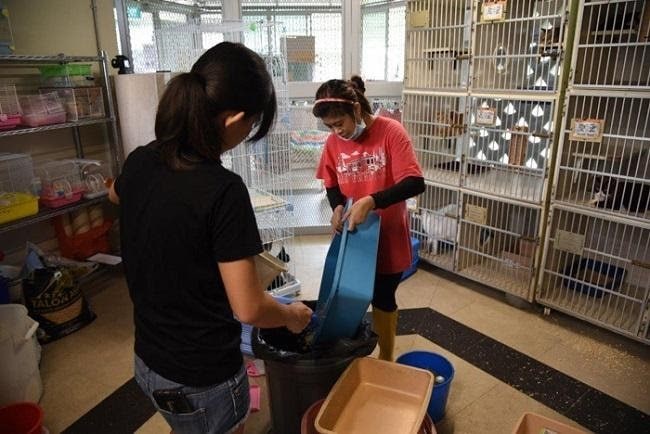 Source: SPCA Singapore
Born leaders who are natural charmers with a big heart – ENFJs love supporting others and giving back to society at large.
A cute first date idea – show some furry friends some love by volunteering at SPCA, where both of you can help to walk the dogs and clean up the animal shelter – then make your way down to Hey Sugar for their huge ice-cream portions and fluffy waffles to share your thoughts on the experience.
ENTP: Join a Salsa Class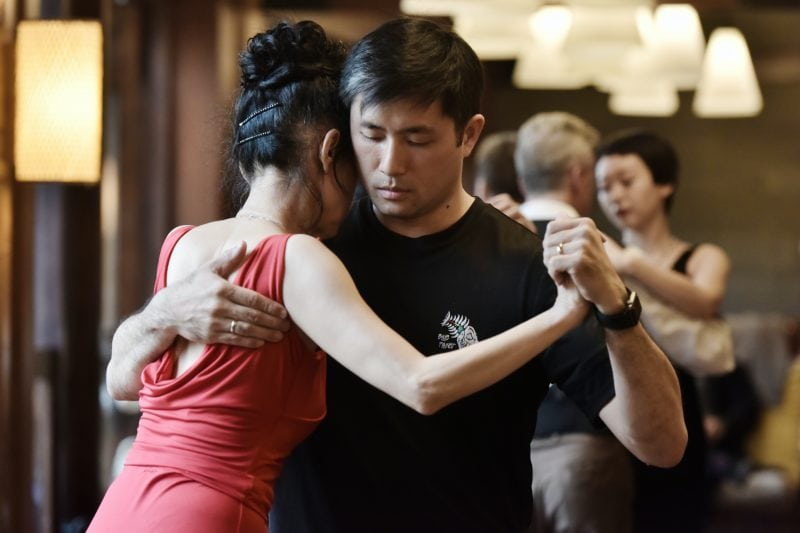 Source: Preillumination SeTh on Unsplash
An idea of a good time for ENTPs is simply going with the flow and engaging in something out of the ordinary.
Why not make an impression by learning a new skill together? JJ Dance Movement offers dance classes for Salsa beginners, and past students are always raving about how conducive and friendly the environment is – just what you need to really build a strong foundation (for a new relationship that is)
ENTJ: Games Night at a Board Game Café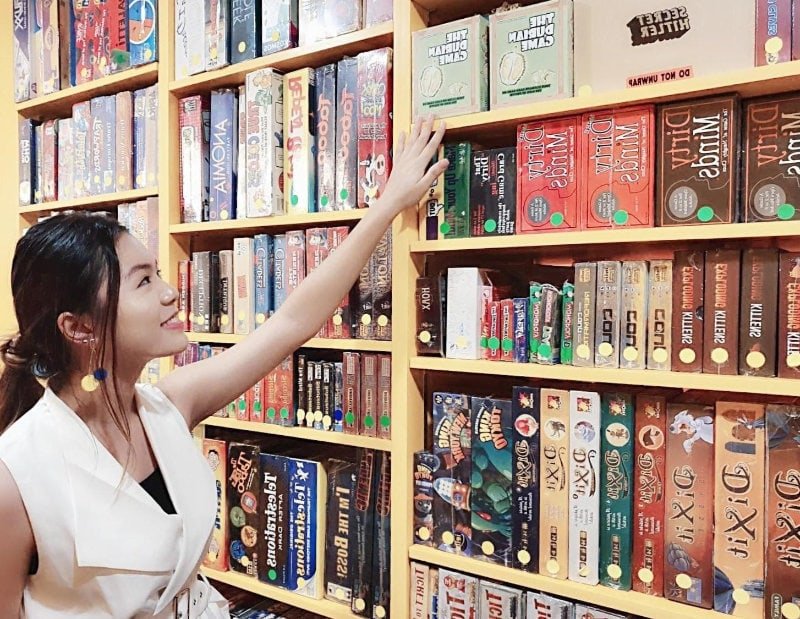 Source: The Mind Café Facebook
Organized planners summarize who ENTJs are at their core. They are exceptionally competitive and make strong leaders – which is why they will have no problem showing off the logical and strategic part of them to beat you at game night.
The Mind Café has over 500 games for you to choose from, and attractive packages to play till you drop – anyone who drops by always find themselves having a great time, and perhaps taking way too many servings of (free-flow!) snacks and drinks.
Conclusion
Regardless of your type – our best advice is to just be yourself, as that is when you are the most confident and attractive. With these first date ideas, we hope you have enough to cook up your own recipe for love!
Using your MBTI personality is just one of the many ways to go about finding your forever partner. If you need additional support, our team at Fabrique Love can help! Offering dating services and hosting regular dating events, we work as personal advisers and cupids to help our members find their soulmate.
With close to a decade of experience matchmaking couples in Singapore – try taking the Fabrique Love Personality Test to discover more about yourself, or if you find yourself stuck in a rut when it comes to dating, join our Dr Love sessions and have your questions answered!