Heartbeat of Heritage: Singles Special
Join us for an enchanting day under the vibrant colours of Chinatown, Singapore!
Our exclusive Singles Heritage Walk promises an unforgettable experience for all the romantics at heart. Embark on a delightful journey through the winding alleys, exploring the rich cultural tapestry of Chinatown's heritage. Feel the charm of centuries-old architecture as you mingle with like-minded singles, forging connections amid the vibrant backdrop of Singapore's historic district.
Best of all, your participation supports a noble cause! Proceeds from ticket sales will be donated to Fabrique Love Connection, a non-profit organization, enabling us to make a meaningful difference in the lives of those in need. Together, let's create lasting memories, meaningful connections, and contribute to a brighter future. Lace up your walking shoes, open your heart, embrace the spirit of adventure, and join us in creating connections and giving back to the community.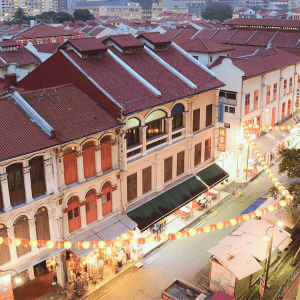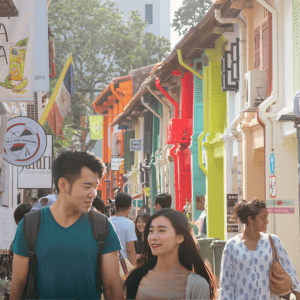 About Fabrique Love Connection:
Fabrique Love Connection is a non-profit organization dedicated to strengthening family units and promoting healthier and happier societies. Our focus is on providing counseling and guidance to singles and couples, helping them navigate relationship challenges. We prioritize disadvantaged families, offering them resources and support to improve their lives. The donations help fund our programs which includes outreach to single and married parents, providing essentials and empowering them to create nurturing environments.
About venue sponsor Gan Heritage Centre:
The Gan Heritage Centre was established in 2013 by Gan Clan Singapore. This museum tells the history of Confucius and his best disciple, Yan Zi, as well as the remarkable stories of the Gan community in historical context.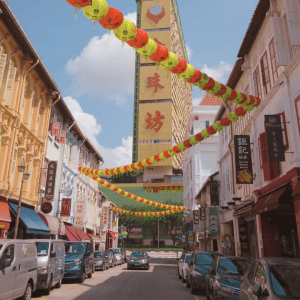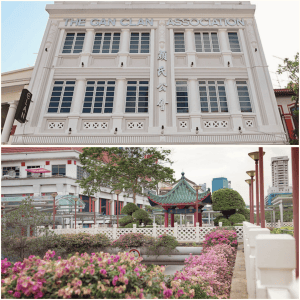 What to expect:
This is a Singles only event.

Price includes light refreshment, tour guide and facilitation.

Tour to be conducted in Mandarin and translated to English

Chance to break the ice and get to know other singles during the guided tour

Tour itinerary: Gather at Telok Ayer MRT. Tour will explore Amoy street, Ang Siang Hill and Chinatown area. Refreshments and ice-breaker will be conducted at Gan Heritage Centre.
Registration & Payment
Payment can be made via Visa, Mastercard or Bank Transfer. For bank transfer, please contact 

[email protected]

.
If withdrawal from the event is made less than 2 weeks from the event, there will be no refund.
Full event details will be sent to you via email closer to event date.
Alternative Paynow to Fabrique Love Connection:

You also have the option to make a payment through Paynow to Fabrique Love Connection. Please include your email address and phone number in the payment details so that we can easily get in touch with you!