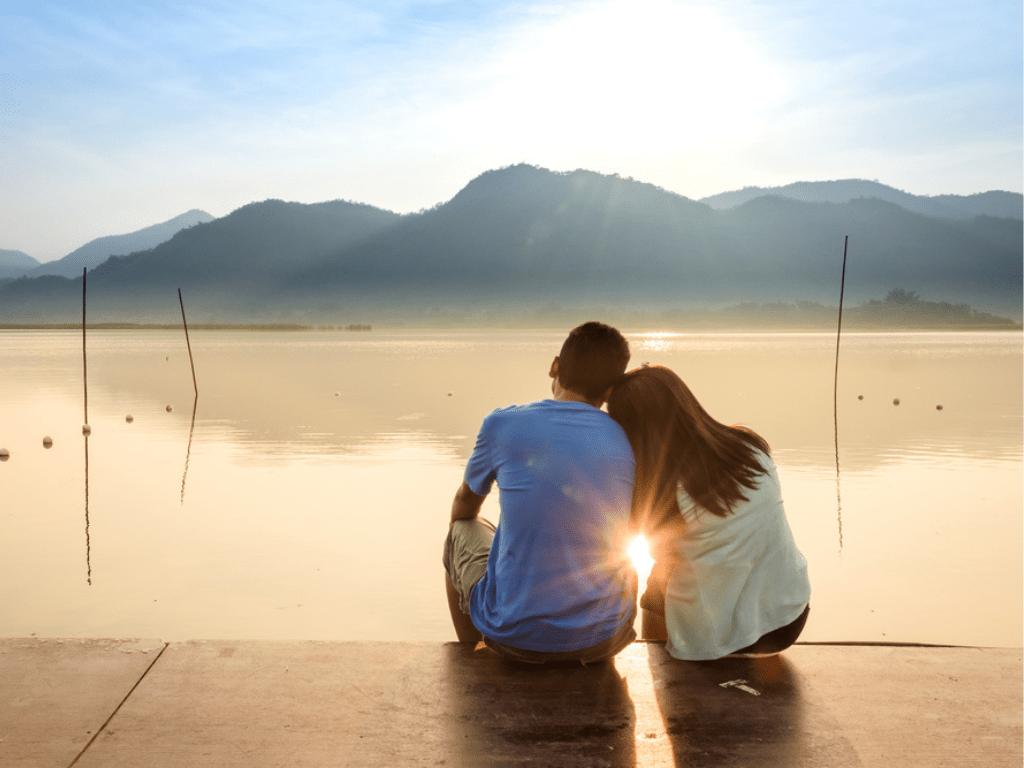 WEEKEND GETAWAY TO KUKUP ISLAND!!! (2D1N TRIP 浪漫龟咯岛之旅)
Just For Fun-Loving Singles Who Love To Travel
Calling all travelling enthusiasts! Take a wonderful holiday with us and connect with like-minded friends on our 2D1N getaway trip to KUKUP Island!  For those who've been, this is a chance to relive nostalgia with new friends.  For those who haven't, there's no better way to explore this amazing island with spectacular scenery and their very own (daily catch) delicious seafood!
—— 俩天一夜:柔佛龟咯岛单身之旅 ——
来临的八月,与新朋友来一场说走就走的旅行吧!一起远离城市的喧嚣,置身于大自然的美景中,并与其他单身的小伙伴尽情体验一系列的趣味活动 — 参观当地文化景点、观赏日出日落、KTV唱歌、私人泳池派对,以及享用美味海鲜大餐等等。
No time for touristy stuff, because it's going to be filled with fun games and interactions!  What's more, you'll be staying at a premium floating resort with lodging, food and entertainment all included in this package!
Event Highlights
Check-in "Little Santorini" vibes of luxury mansion at Kukup Island
Enjoy sumptuous lunch (with fresh crabs and different types of seafood) at the famous seafood restaurant in town
Trying out the local unique dessert — "Refreshing Coconut Pudding"
A complete schedule of exclusive singles activities: games, KTV & Mahjong, sightseeing, private pool party, singles mingle BBQ dinner and more!
Last-minute shopping with new friends at one of the popular shopping mall at Johor Bahru, Malaysia.
活动亮点
打卡最夯 "小小圣托里尼" 风格的豪华水上度假屋
与小伙伴们在当地海鲜餐馆,一起享用丰盛午餐 (有鲜美螃蟹与其他海鲜类食物等等!)
品尝当地最著名的甜品之一 — "香椰布丁"
各式各样的团建环节 — 室内桌游、KTV、麻将、休闲观光、私人泳池派对、以及夜间BBQ烧烤等活动…
回程时,给予您充裕的时间与新朋友一起逛购物中心,自由活动!
All adventures, all memories and all travels start with a blank page! So don't miss this chance to get your feet wet – and this rare opportunity to catch a glimpse of these fascinating creatures from another nature world!
2D1N Trip Itinerary (Subject to changes)
Day 1 – 20 August

Gather at meeting point and prepare to set off
Travel to Malaysia (via land-border) and enjoy breakfast at Gelang Patah
Arrival at Kukup with a delicious lunch at Kukup Seafood Restaurant
Free boat ride to floating resort
Post check-in mingling: table games, in-house KTV, Mahjong, and more!
Group rotations (with tea-break refreshment)
Evening activities: Sightseeing, fishing, cycling, board-walking with like-minded people to enjoy the other side of Kukup Island
Enjoy the night atmosphere as you munch on a glorious BBQ dinner!
Private-pool party (with beer and supper) at resort before turning in for the night
Day 2 – 21 August

Wake up if you can for the resort breakfast and set off at 11am for Pontian
Enjoy Chinese lunch at a famous Pontian restaurant
Transfer to Johor Bahru town
Free & Easy: Last minute shopping  at a famous JB shopping mall.
Travel back from Johor Bahru to Singapore.
Package Includes:
8 meals (2 breakfast, 2 lunch at restaurant, 1 BBQ seafood dinner, afternoon snacks, night supper and coconut pudding dessert! )
1 night accommodation in luxury mansion, with wifi, air-con rooms and private swimming pool
2 way transportation service between Singapore and Malaysia.
Things to note:
Please ensure that your passport has at least 6 months validity from the date of departure, and do check if you need an entry visa.
Please prepare your own toiletries and sun lotion
You may also bring your own swimming suit for private-pool party session
Complimentary roommate matching – if you're coming alone, we'll match you with a buddy (same gender of course/unfortunately)!
Please adhere to strict pick-up time punctuality. Tour operators may forfeit tours for travellers who are late.
We strongly encourage you get your own personal travel insurance, and for any other enquiries, please drop us a note at Whatsapp @98182250
Registration and Payment
Payment can be made via Visa, Mastercard or Bank Transfer. For bank transfer, please contact 

[email protected]

.
Member Discount / Refer-A-Friend Discount / Birthday Voucher / Discount code / Event Pass are accepted for this event. (Only can choosing one promo per sign up, and cannot be used on top of the Super Early Bird Discount).
Fabrique reserves the right not to accord the discount if the code is not keyed in.
Full event details will be sent to you via email when closer to event date.
Terms and Conditions
You need to be above 21 years old, unmarried and / or legally free to form a relationship under the Singapore Registry of Marriages.
All events are open to Singapore Citizens, Permanent Residents and Employment Pass (EP) Holders only.
Event is based on first-come-first-served basis. Your attendance will only be confirmed upon receipt of full payment.
Fabrique will take reasonable effort to ensure events are conducted safely, however you expressly agree that your participation in any event is wholly at your own risk. Fabrique will not be liable for any accidents, loss or damage suffered by you while attending the event.
Fabrique will make every reasonable effort to adhere to the events scheduled, Fabrique reserves the right to change event dates, location/sites and/or programme components as it deems necessary and in such instances, no refunds (partial or full) shall be allowed.
Please read our full event Terms & Conditions before signing up for our events.
Refund Policy
Please note that there is no refund upon sign up. In the event that we cancel the event, full refund will be given.
Please read our Refund Policy before signing up for our events.