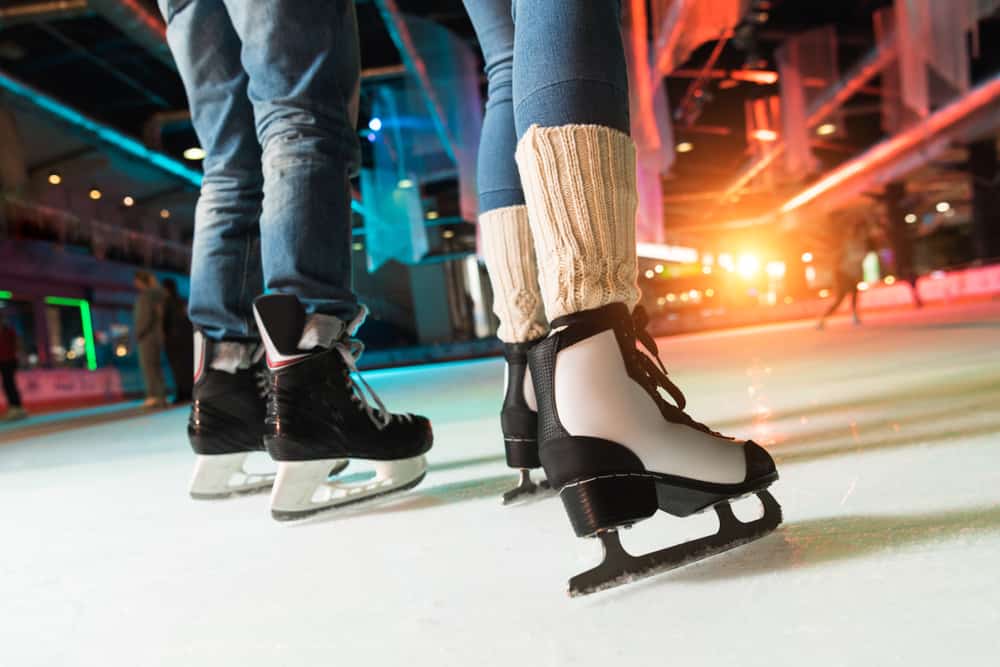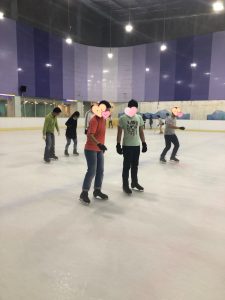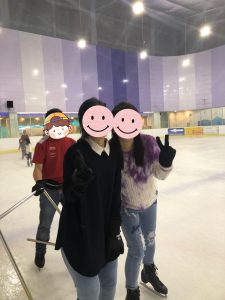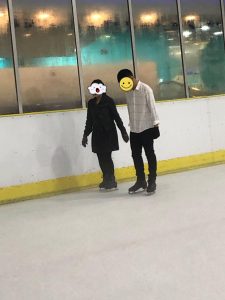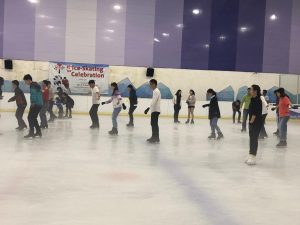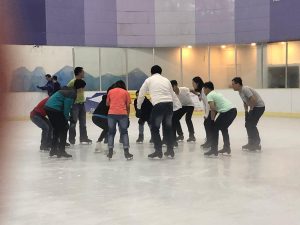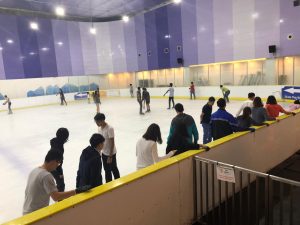 Finally!  Our literal ice-breaker event took place over a lazy Saturday afternoon.  A quick lesson from our well qualified instructor and the couples were off around the rink trying to break only their fall and not the ice beneath them.
With the blistering heat, the cool air whizzing by was a welcome respite as we all joked and made fun of one another.  And many a heart skipped a beat as their momentary frantic wailing of arms to catch their balance was caught instead by a new friend nearby just in the nick of time.  Nothing makes the heart race faster than a helping hand in a new and cool sport.
The hours whizzed before we all broke off into small groups after the event to catch a quick bite and discussed plans for the rest of the weekend!