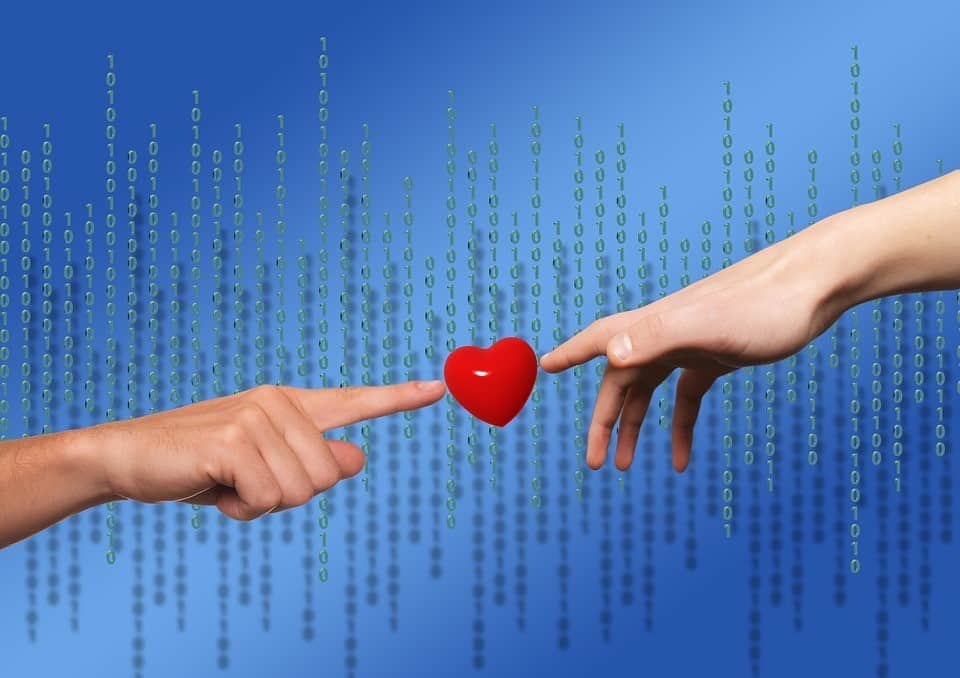 Love is a beautiful feeling. You will truly feel blessed when you have a shoulder to carry on, arms around you to make you feel safe, and a heart beating for you.
Most can find a life partner. Few found those who know them, walk with them and love them for who they are. Most would have try-and-error during meet-ups, along with some heartbreaks.
In today's digital epoch, the world has considerably went digital. People now meet on social media platforms and date. But finding the love of your life out of millions is tough. the world of internet is highly volatile with finding the love of your life.
Some of them fall into the nippers of a false relationship and some end-up in tragedies.
Gone were those days when our parents used to hire a matchmaker for the job. As there are no reliable source to confirm the ingenuity of the person in the virtual world, you are more prone to get cheated or ditched.
This is where Personalised Dating Services comes in. These services work on the codes of conduct – the chance to getting cheated is near zero in this case. They improve the traditional way of match-making and focus on interpersonal connection.
Are you also looking for the love of your life? Here's why Personalised Dating Services will suit you more, if you are still single.
Safe and Secure Platform
Beware of your personal information when using dating apps. Regardless of its utility, we can't ignore that the world of the Internet and apps are highly prone to information leak and insecure. Pictures, contact details and other personal information you share over the Internet can compromise anytime.
The convenience of dating apps might lure you initially. But their unfriendly ecosystem may force a sincere love-seeker to ditch them soon after. On dating apps, some users are not as serious. They are getting onboard just to pass time and wade off boredom. Fake profiles with false information are omnipresent on online dating apps. You should not depend on dating apps with such compromises to find the love of your life.
Comparably with the dating apps, Personalised Dating Services are safer and more reliable. Your personal information is confidential and not open in public. Whoever registers for this service has to go through proper registration process. This also means the professionals screen the marital status of the members before matching to ensure that your potential partner is legally single and ready for a serious relationship. In this way, you can have a peace of mind during your date.
Preference for a soulmate
The emphasis is on finding soul mates rather than dating partners, so the chances are higher for people connecting at a personal level. That is one of the most obvious reasons to go for Personalised Dating Services. Most trustworthy dating services gather information like desired qualities of their love partner, life goals and so on. Based on the consultation and follow-ups, they will find the best match for you.
To boost up the credibility of your match, trustworthy dating services use various assessments to meet one's expectations of the potential as close as possible. They further narrow down the search with available information and track down the best result. Aside from data algorithms, experienced Relationship Managers are there to review the matches.
With Personalised Dating Services, you can find someone who meets your expectations and shares the same outlook on life. The only thing left for you to find out during the date is an important element called 'Chemistry'. When you are dating a potential, who is exactly how you pictured him/her to be, you feel connected instantly and may eventually want to settle down with him/her.
This is not the case in traditional matchmaking and modern age dating apps. The developers gather your personal details and that's all. The search results can be totally disappointed. Based on random information and lesser integrity(of the application overall performance), the results may not be as trustworthy.
Ensure that you meet the right person in the right time
The bespoke dating agency, Fabrique goes an extra mile to find out the love of life by arranging various dating events. The events range from dinner, games, outdoors, overseas trips and many more. The environment and venue picked by the agency are also private and romantic that helps you to be comfortable with your date. Members can enrol themselves for Dating Events and grab the opportunity to meet the best match over there. As the professionals arrange all these curated events, one will definitely have an enjoyable time.
Finding love is not only easy but also simpler if you take the right path. Personalised dating services can be the best solace in the world filled with fake profiles and people.
If you are still single now, consider taking up professional dating services and change your status from 'Single' to 'Taken' now!