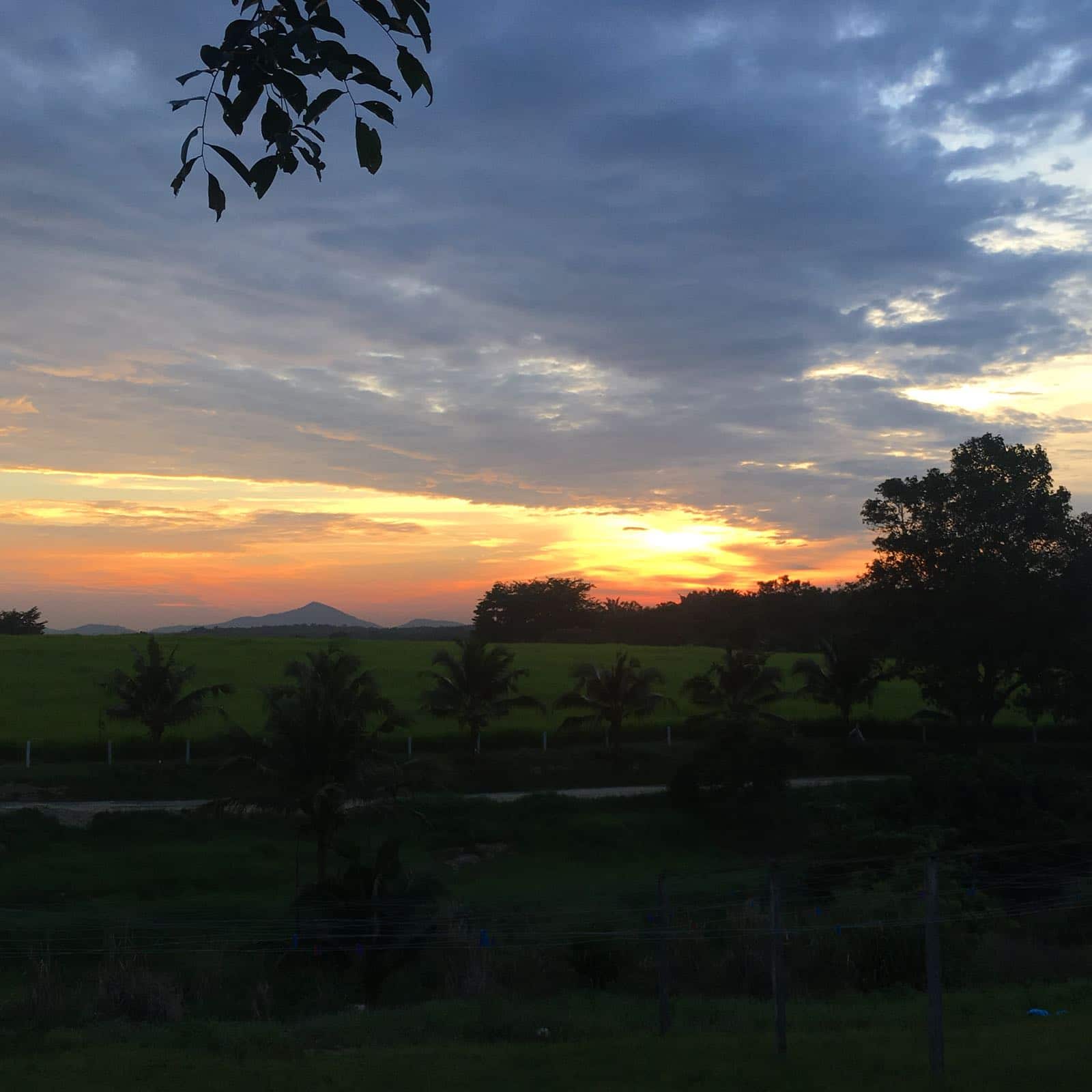 Since the last Bintan trip, we have been thinking about our next trip! This time, we settled on a farm stay to get away from city life. On the morning of 23 Sep, the group set off for UK farm located in Kluang. The farm is located about an hour bus ride from JB Sentral. On our way there, we did some simple game activities such as getting participants to play songs from their phones and taking turns to guess the song names!
By 2pm in the afternoon, we arrived at the resort and we were treated to a delicious tea-break. After having the tea-break, we then proceeded for a farm tour to feed the goats and other farm animals. The farm guide also showed us how goat milk is being produced over at the farm and we were treated to samples of different flavoured goat milk.
After some rest and washing up back at the rooms, we were treated to a buffet dinner specially prepared by the farm hosts. The dinner was great and everyone had their fill. Right after, we proceeded for a night tour in the farm to see night animals such as birds and fireflies. When we came back, participants were not tired and we had a short karaoke session! It was so fun as we had the whole stage to ourselves and we partied like its our own concert. It was really memorable. Before we retreated to the rooms to rest, we wrote our wishes and release the sky lantern into the night sky!
The next day, participants were up early to go catch the sunrise. Breakfast was served and we proceeded to do the sheep challenge! Basically, participants had to run after them and try to catch a sheep. Unfortunately, it was easier said than done and we caught none at all! Before leaving the farm, we had lunch and tried the mutton dishes which they were famous for. Time always flies when we are having a good time and it was time for us to head home! Overall, it was another successful trip. See pictures below! Click here to watch the video!