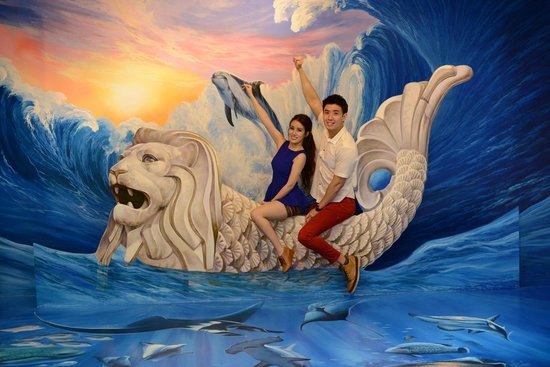 Following our toy-museum adventure event some time last year, Trick-Eye Museum is one of our featured museum events during Spark Connections deal in Oct! Instead of the usual art pieces and monuments, Trick-Eye Museum is a unique museum with a large array of 3-dimensional artwork for interactive optical illusions which will blow your mind!
Our participants were split into two teams and given specific tasks to complete. Participants were given a set of photos with specific poses and they have to find the exhibit and mimic the same exact poses. Fastest group wins! This simple game brought out a lot of interaction between participants as team work is required! See below for some of the poses by one of the teams!
This event was great fun and we hope to do it again! Meanwhile, check out some of our exciting events that are coming such as Carpool Karaoke! We are sure it's gonna be a hell lot of fun!